From Marvin's Den to The Meal Prep Market: Empowering Healthy Eating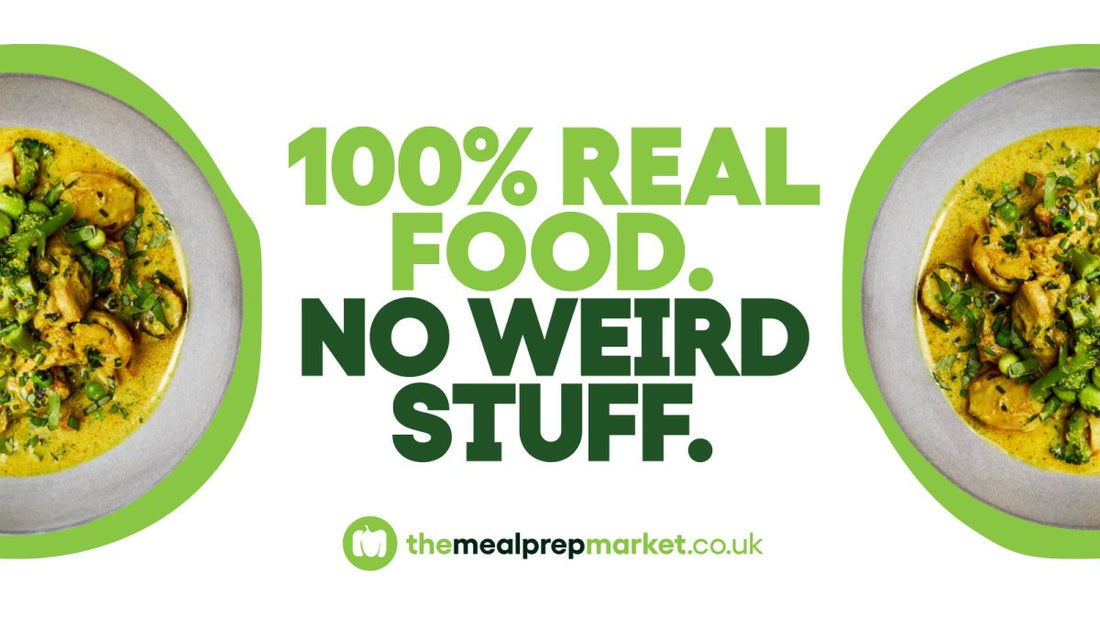 Embarking on a journey towards healthier eating often starts with finding the right meals that align with your fitness goals, dietary needs, and culinary preferences. That's where The Meal Prep Market comes in. Formerly known as MarvinŸ's Den, we have undergone a transformative rebranding to better serve and empower individuals like you in your pursuit of better nutrition. In this blog post, we'll take you through the reasons behind our name change and how The Meal Prep Market is revolutionising the way you approach meal prep.



Our new Logo
A Name Change That Speaks Volumes: We recognised that the name Marvin}s Den, although catchy and inspiring, often led to confusion among our valued customers. We understood the importance of a name that clearly communicates our purpose and enables us to stand out in search engine results. Hence, we made the strategic decision to become The Meal Prep Market—a name that embodies our commitment to providing a comprehensive marketplace for all your meal prep needs.
The Meal Prep Market: A Marketplace of Possibilities: At The Meal Prep Market, our primary goal is to showcase a diverse range of meal prep options while creating an experience reminiscent of a vibrant food market. We embrace ethics, seasonal produce, support for local businesses, and a focus on handmade meals. Our platform aims to become the go-to destination where you can find extraordinary meals and drinks for your everyday life.
Personalisation at Its Finest: We understand that healthy eating is a highly personalised journey, influenced by factors such as fitness goals, body type, lifestyle, budget, allergens, dietary needs, and ethical considerations. That's why we have developed an advanced filtering system that simplifies the process of finding meals tailored specifically to your requirements. Whether you're seeking gluten-free, vegetarian, keto-friendly, or any other dietary preference, our platform empowers you to discover meals that perfectly match your needs.
Uncompromising on Health and Quality: Our commitment to your well-being extends beyond the name change. We are dedicated to curating the best meals from trusted vendors who meet our stringent criteria for healthy options. For us, a healthy meal is one that is minimally processed, brimming with high nutritional values, and maintains a balanced ratio of macronutrients. Rest assured, every vendor and product within our marketplace undergoes rigorous scrutiny to ensure they meet these standards.
We Do the Hard Work for You: At The Meal Prep Market, we understand that finding the right meals to suit your specific needs can be time-consuming and overwhelming. That's why we have taken it upon ourselves to do the hard work for you. Our team of experts has invested their time and expertise in sourcing, selecting, and listing the best meal prep vendors in the space. As a result, we now proudly offer over 400 carefully curated meals on our marketplace. To ensure transparency and convenience, we went the extra mile to provide you with detailed nutritional information for each individual meal. Our dedicated team meticulously gathered and inputted the nutritional facts, allowing us to calculate and display essential information such as calories, macronutrients, vitamins, and minerals. Moreover, we added comprehensive health, ethical, and dietary claims to each meal, enabling you to filter and discover meals that align precisely with your unique requirements. We recognize that your time is valuable, which is why we aim to make your entire meal prep journey more efficient. Not only do we save you precious hours in the kitchen, but we also streamline the ordering process. With our user-friendly platform, you can easily browse through our extensive selection, explore nutritional details, and make informed decisions—all in one convenient place.
Join Our Thriving Community: The Meal Prep Market is more than just a marketplace—it's a thriving community. We invite you to engage with us and fellow community members, sharing insights, recipes, and success stories. Together, we can inspire and support one another on our shared journey towards healthier living.


This is the cake our team had made to celebrate the new brand
on Saturday 15th of July!


Discover the Extraordinary at The Meal Prep Market: It's time to experience the convenience, variety, and quality of The Meal Prep Market. Visit our website (themealprepmarket.co.uk) today and immerse yourself in our wide selection of nutritious and delicious meals. Whether you're a busy professional, a fitness enthusiast, or someone seeking positive dietary changes, we are here to empower you on your path to better nutrition.
In conclusion, The Meal Prep Market's transformation fromMarvin]s Den reflects our unwavering commitment to empower you in your quest for healthier eating. With our name change, personalised approach, dedication to health and quality, and vibrant community, we are redefining the way you think about meal prep. Embrace the extraordinary and start your journey towards a healthier, happier you with The Meal Prep Market.