What is equity crowdfunding? Why is The Meal Prep Market equity crowdfunding?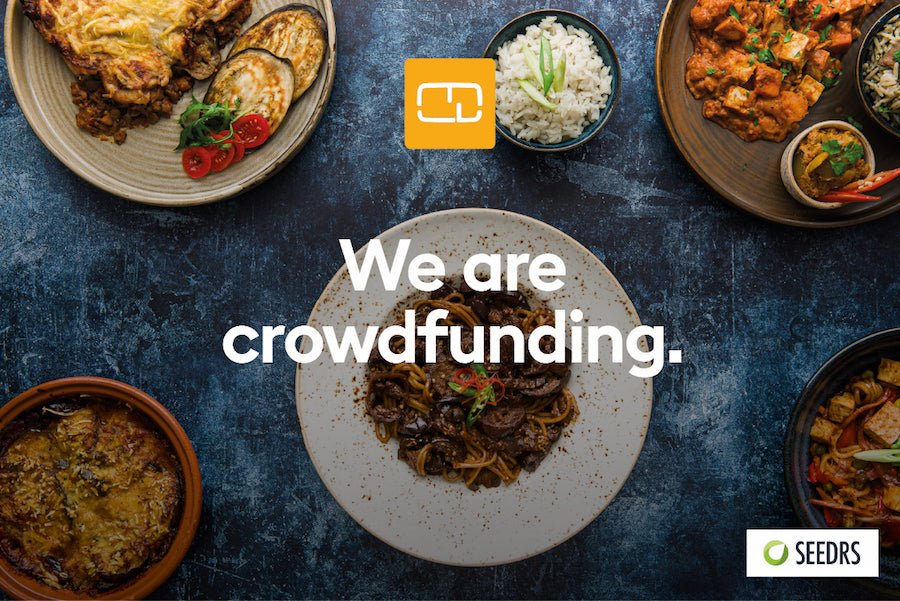 As we move closer to launching our crowdfunding campaign, we wanted to share with you what it is that we are doing and why we are doing it.
As a business that delivers to the community, The Meal Prep Market has community at its heart. We wanted to offer that same community the chance to own shares in the business it helped create, and that is what equity crowdfunding allows startups like us to do.
Whether you have been following us from the start or you have recently joined, now's your chance to be part of the The Meal Prep Market family.
Read on and do not forget to get early access on the Seedrs crowdfunding platform by pre-registering your investment interest here.
There's no obligation to invest if you sign up for 'early access' - but there is limited equity available, so why not be first in line?
What does the term 'equity crowdfunding' actually mean?
Let's break this term into its 2 parts: equity and crowdfunding.
What is equity?
The term 'equity' refers to the value of the shares of a company, thus if you own equity in a business you will own shares or also called a 'stake' in the business. This means that you will be a shareholder of the business and effectively become one of the owners.
In the context of raising funds to invest in a company, what the company is doing is 'financing by equity'.
That's where the crowdfunding part of it comes!
What is crowdfunding?
Crowdfunding as the name implies is funding from the 'crowd' so these are smaller investments which collectively make up a larger investment round.
Crowdfunding can take place in various ways, for instance crowdfunding can reward investors with perks or with free products or other kinds of rewards.
Equity crowdfunding, on the other hand, rewards investors with an equity stake in the company in exchange for the investment. This means that we are giving away a part of the ownership of the business in exchange of funds. These investments can be as low as £10 on a platform like Seedrs, allowing customers and pretty much anyone to be an investor in the business, so even for those would not really consider themselves to be an investor.
Why is The Meal Prep Market equity crowdfunding?
Now that we've explained in our own words what equity, crowdfunding and equity crowdfunding are…you may ask yourself why The Meal Prep Market opted for this strategy for raising funds and why The Meal Prep Market may need funds in the first place.
We're not ones to gatekeep so here's our answers to these questions!
Why does The Meal Prep Market need funds?
Since our launch in January, we have been bootstrapping. Co-founders Abhi and Nick put their lifes' savings in the business to build the tech.
Now that the tech has reached a great level and that we have tested what works and what doesn't, we are ready to take investment to scale our marketing spend. This is crucial so that we can reach more people and grow our company while fulfilling our vision to help people order healthy meals as easy as ordering fast food.
Why did we pick equity crowdfunding to raise the funds?
Equity crowdfunding has the benefit of involving our community. We want our community to benefit if we grow further, as a marketplace we live and breed the commmunity by connecting the supply side of the community (our meal prepper partners) with the customer side (our users looking to eat healthily).
We also like the idea to retain control of the business as much as possible so that we can stick to our vision of being healthy and positive for people, a vision that we do not want to compromise.
From a growth perspective, equity crowdfunding also helps us to create a tighter community of brand ambassadors who are invested in the business and this method gets our community invested in all meanings (including of course the literal one!)
How can I invest in the equity crowdfunding campaign?
Investing is made super easy by Seedrs. Seedrs is the platfrom we have chosen for our equity crowdfunding campaign. We have chosen Seedrs because they're one of the market leaders in the sector as well as the one in our opinion making it the easiest for people to invest.
So how do you invest on Seedrs?
Firstly, go to our pre-registration page which is, at the time of writing this blog, the place where we are listed on Seedrs. Simply pre-register your interest by signing up to Seedrs. If you are reading this later we will have a page in which you will actually be able to invest. Remember when investing, your capital is at risk.
Simply click on the green 'Get priority access' button, follow the instructions such as 'select the amount range you would be looking to invest' and…done! You're on the priority list!
How are the funds going to be used?
The funds from our equity crowdfunding will mainly be to grow our team as well as develop new features within our technology such as subscription (which is allowing our customers to automate their ordering weekly) and mix-and-match (which is allowing to order from multiple vendors in the same order)!
Investing involves risks, including loss of capital, illiquidity, lack of dividends and dilution, and should be done only as part of a diversified portfolio. Please read the Risk Warnings before investing. Investments should only be made by investors who understand these risks. Tax treatment depends on individual circumstances and is subject to change in future. No communications about any campaigns on Seedrs you receive from Seedrs or the fundraising business, through email or any other medium, should be construed as an investment recommendation.
This post has been approved as a financial promotion by Seedrs Limited.
Seedrs Limited is authorised and regulated by the Financial Conduct Authority. Seedrs Limited is a limited company, registered in England and Wales (No. 06848016), with registered office at Churchill House, 142-146 Old Street, London EC1V 9BW.