At The Meal Prep Market, we curate and deliver a wide selection of healthy, prepared meals and drinks, made by humans.
Healthy delivered meal prep
Hungry? Explore some of our nutritious meal prep delivery and healthy meal plan options.
Why shop with themeaplrepmarket™?
Meals made by humans

Whether your are aiming to achieve better overall health and wellbeing, build muscle, or simply want to save precious time and energy. The Meal Prep Market sports hundreds of healthy
prepared meals, snacks and drinks – made by humans.


100% real food.

Everything we stock is 100% real food thats minimally processed, with high nutritional content and balanced macros, delivered fresh or flash frozen – no weird stuff.


How it works

Find meals and drinks to suit your specific health goals or dietary preferences. Checkout and pay securely. Your food will be prepared, and then delivered within 1-3 days depending on the vendor.
Simply reheat. Eat! Then repeat.
We got the meals to meet your health goals.
About our preppers
Our meal preppers are passionate about making delivered meal prep an easy option for everyone. If you struggle to find the time to prepare nutritious fitness food, our wide selection of fresh and flash-frozen meals are convenient and cost-effective.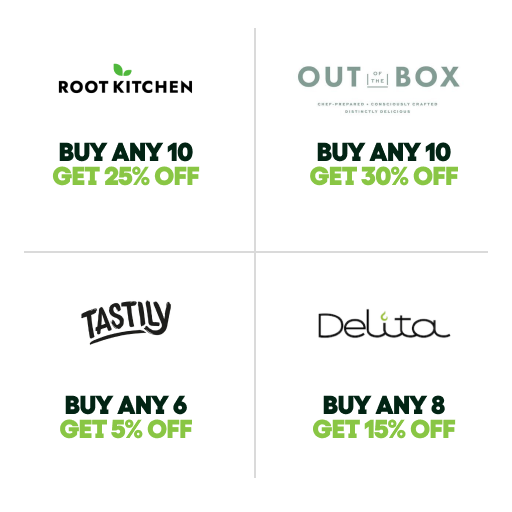 Great offers on meal prep bundles
Save more, by ordering more. Filling up your fridge or freezer not only is convenient, but also enables you to unlock big saving on big brands.
Take Me to Meals
Don't just take our word for it.
"If The Meal Prep Market was around at the time I was competing, I wouldn't have had to rush to the grocery store and pull the skin off chickens to make the show!"

Tom Rutherford
4 Time NPC Champion and National Bodybuilding Competitor

"Very impressed by it all! Great quality food, such an efficient service and value. Quick delivery and the app is easy to use and get round to."

Ryan
Ryan Culinary Director @ Compass Group
Frequently Asked Questions
What is The Meal Prep Market?

We provide busy, health-conscious individuals with delicious and convenient meal prep options that help them achieve their health goals.

We bring the UK's best meal prep and ready meal vendors together in one place, making it easy to find and order nutritious prepared food.

Simply choose your health goals, or search based on your unique calorie and dietary requirements to find the best meal solutions to meet your health and fitness goals.

We also offer FREE delivery on every order!
Can I order from multiple vendors?

Yes, this is one of the great features of The Meal Prep Market. Each vendor has a minimum order value between £30-£50.

If you would like to order from multiple vendors at the same time, you simply need to meet the minimum order value for each vendor. This will be checked before you can proceed checkout.
Are the meals freshly prepared?

Most of our meals are freshly made to order, and some are then frozen for extended shelf life. This will be indicated in the product description, or you can simply filter by 'fresh' or 'frozen'.
What happens with delivery if I order from multiple vendors?

Your order will be accepted, as long as you achieve the minimum order amounts per vendor. You will receive a separate delivery from each vendor, on the estimated delivery date presented at checkout.
Where do you deliver?

We have vendors from all over the UK, most of which deliver nationwide (excluding Northern Ireland). A small selection of meals are only available in London. These will be indicated on the product page.